add
biomechanics
Upload mocap files and get an optimally scaled OpenSim model and IK back in minutes. Share your data with the community. Browse and download biomechanics data. Optimizer powered by Nimble Differentiable Physics. Hosted by Stanford University.
Save time and effort.
Fits right into your existing motion capture pipeline, replacing labor-intensive manual scaling and marker registration: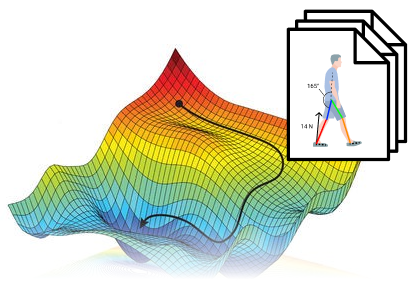 Optimize
Leverage an easy-to-use yet state-of-the-art bilevel optimizer built into AddBiomechanics to find the optimal scaling, marker registration, and inverse-kinematics on your data. Get results in minutes, and get back to analyzing your data faster.
Share
All uploaded data is automatically shared with the community under a CC BY 4.0 license. It will also be automatically converted to standard formats and skeletons, so it's easy for other researchers to use in aggregated studies.
Download
Create large N studies by combinding many datasets from other labs, without the usual hassle of finding and cleaning all the data.